Biosect Consumer Products
Proactive Insect Control Products
Biosect insect control products are engineered and priced to
function exceptionally and provide superior value for endusers.
BIOSECT INDOOR FLY TRAP
(non - UV)
For Home / Small Restaurant (i.e. Coffee Shop)
(New Version Coming)
A major breakthrough in indoor fly management. Compare with other indoor fly traps.
Developed from extensive research and incorporating proven technology, the Biosect
Indoor Fly Trap is specifically designed to effectively lure and trap many types of indoor flies.
Biosect traps are convenient and long-lasting. Attractant is released from an easy-to-handle
dispenser and the package contains everything required to manage flies indoors for up to two
months. Traps can be easily suspended or placed.
Biosect traps are clean, containing no pesticide or producing any objectionable vapors.
Captured flies also remain out of sight.
BIOSECT
EXTENDILURE
Yellowjacket Wasp Lure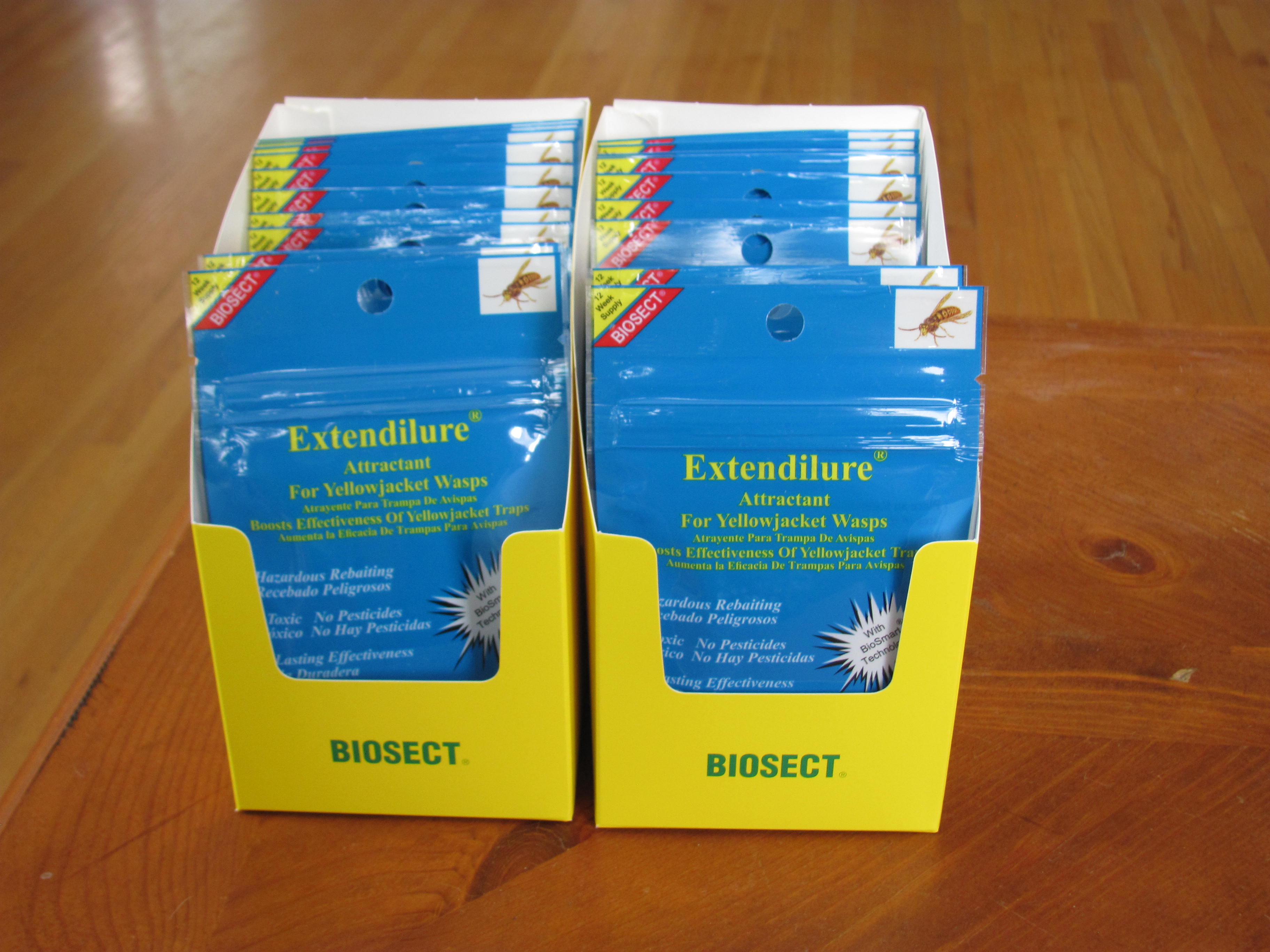 • Developed from the latest research. Extendilure "plugs" are designed to substantially
increase the effectiveness of many types of wasp or yellowjacket traps.
• Long lasting and eliminates hazardous rebaiting. One lure can last up to four weeks, depending on temperature.
• Eliminates the need to handle liquid attractant.
• Complete with easy to use instructions for use with all yellowjacket wasp traps.
For Retailers / Dealers: (PDF Brochure). Enquire about dealer pricing programs: mail "at" biosect.com
Where can I find Biosect products?
Direct Order Biosect Products
(Paypal)
HOME